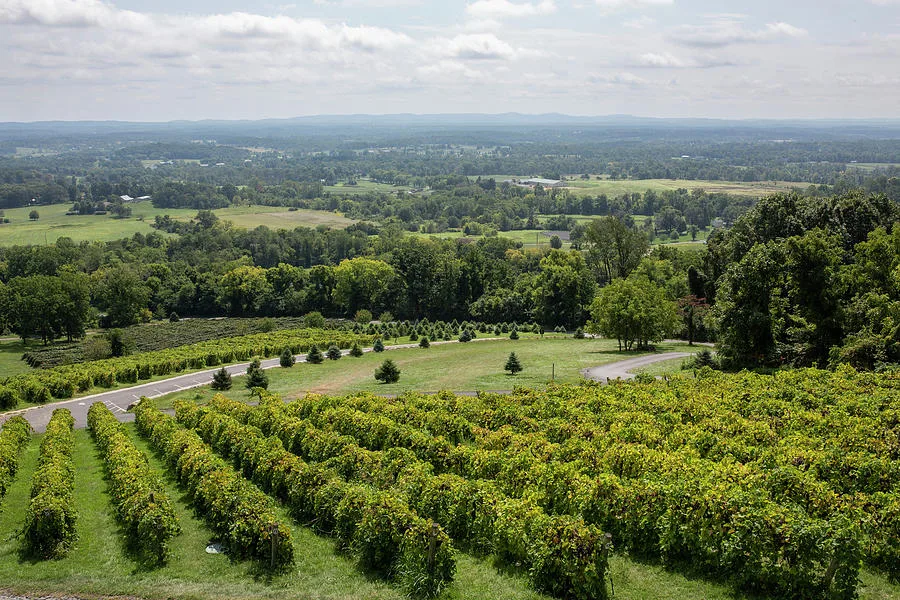 Bluemont Vineyard is a winery located in Bluemont, Virginia in Loudoun County. The winery is situated on a beautiful estate with a stunning view of the Blue Ridge Mountains. The vineyard was first planted in the early 2000s and since then it has been producing a wide variety of wines. The winery is known for producing premium wines that are made with grapes grown on the estate. The winery has a total of 35 acres of vines, with the majority of them being planted with Viognier, Chardonnay, Cabernet Franc and Petit Verdot.
The winery has a tasting room where customers can sample and purchase their wines. The tasting room is open daily, with different hours for different seasons. The tasting room offers a variety of wines to taste, including their flagship wines such as Viognier, Chardonnay, Cabernet Franc, and Petit Verdot. They also offer a selection of red, white, and sparkling wines, as well as a reserved wine list. The staff is knowledgeable and friendly, and they are happy to answer any questions about the wines or the winery.
Visitors to Bluemont Vineyard can also take a tour of the winery and vineyard. The tours are led by knowledgeable staff who will take you through the vineyards and explain the winemaking process, as well as give you a chance to see the winery and learn about the history of the estate. The tours are available by appointment and are a great way to learn about the winery and its wines.
The winery also has a picnic area where visitors can enjoy their wine while taking in the beautiful views.
Find Wineries in Loudoun County Near You
Bluemont Vineyard Map