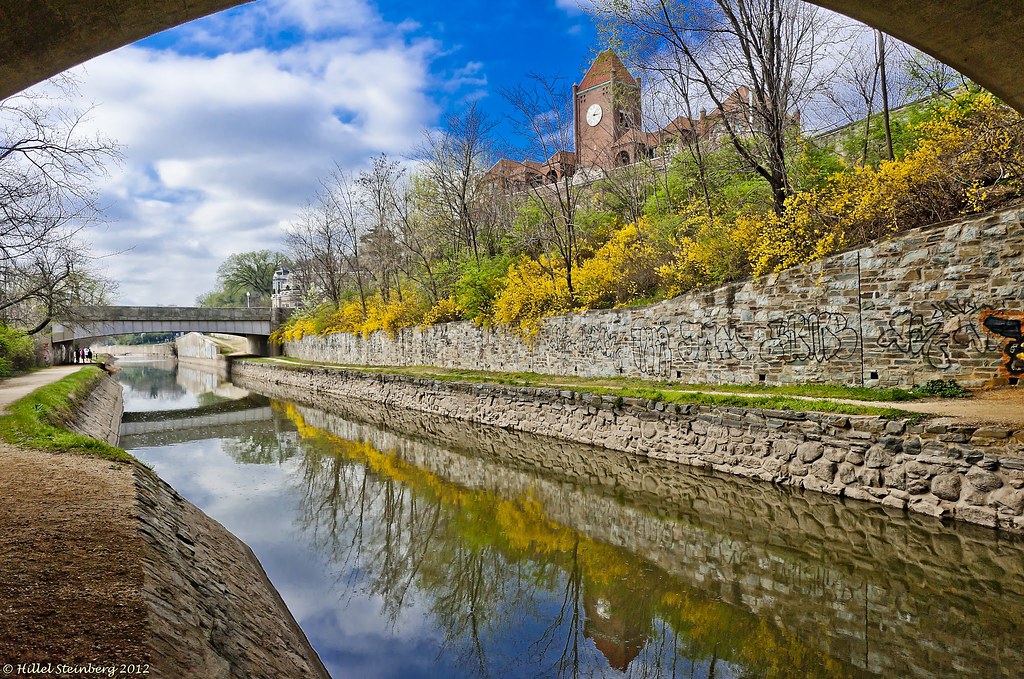 "Flower Reflections: C&O Canal Path in Georgetown, Washington DC, Spring 2012" by hillels is licensed under CC BY-ND 2.0.
Explore some of the best hiking trails in Washington DC. 
Towpath Trail
The towpath stretches from Georgetown to Cumberland, MD. It's a dirt and stone path that extends 184 miles along the C&O Canal, allowing visitors to walk, run, or bike. Trailmap
Rock Creek Trail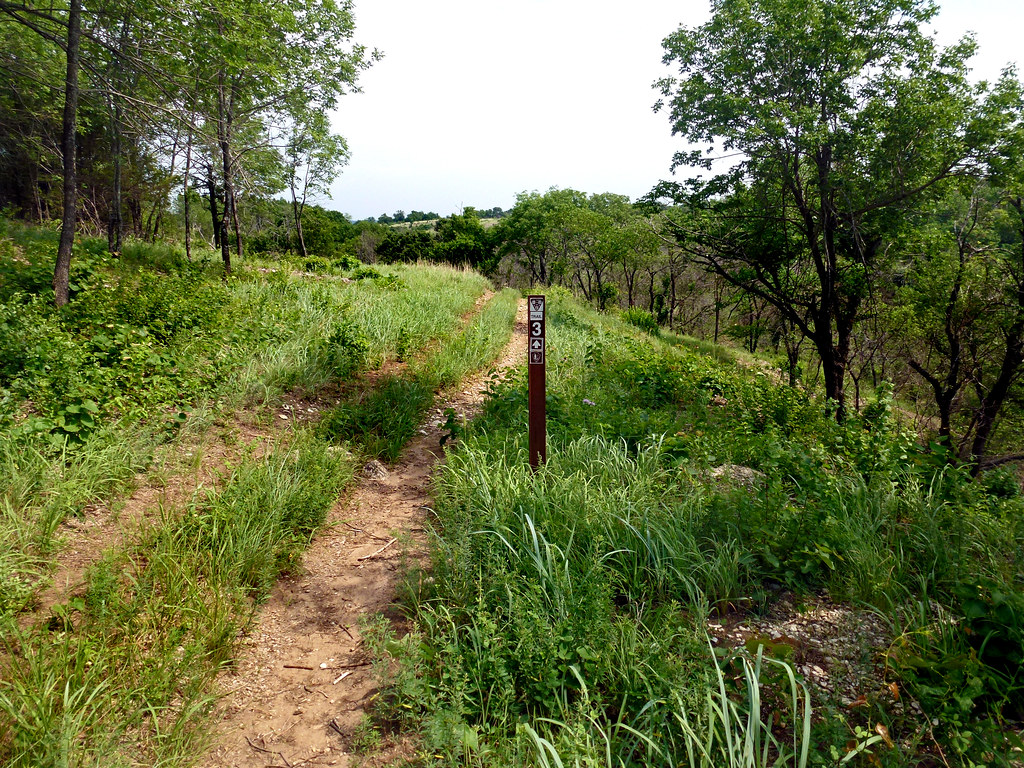 "Rock Creek Trail 3" by gmeador is licensed under CC BY-NC 2.0.
The Northwest quarter of Washington, D.C., is bisected by Rock Creek Park, a significant urban park. The National Park Service oversees the park, established by a Passed by Congress in 1890. Trailmap
Rock Creek National Park
"Beautiful shot of the old stone bridge on Beach Drive in Rock Creek Park on our hike today" by dionhinchcliffe is licensed under CC BY-SA 2.0.
The Northwest quarter of Washington, D.C., is bisected by Rock Creek Park, a significant urban park. The National Park Service oversees the park, established by an Act of Congress in 1890. Trailmap
Rock Creek Trail Juniper Trailhead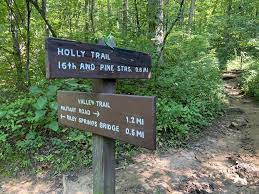 Washington, DC's Rock Creek Trail Juniper Trailhead is a must-see attraction for visitors. Tourists may enjoy the natural beauty and learn more about the area's history and culture from the trailhead here. A magnificent wooded region along the Rock Creek Trail offers hikers a plethora of picturesque park views. This trailhead is located near a parking lot, making it simple to visit other tourists in the region. Trailmap
Western Ridge Trail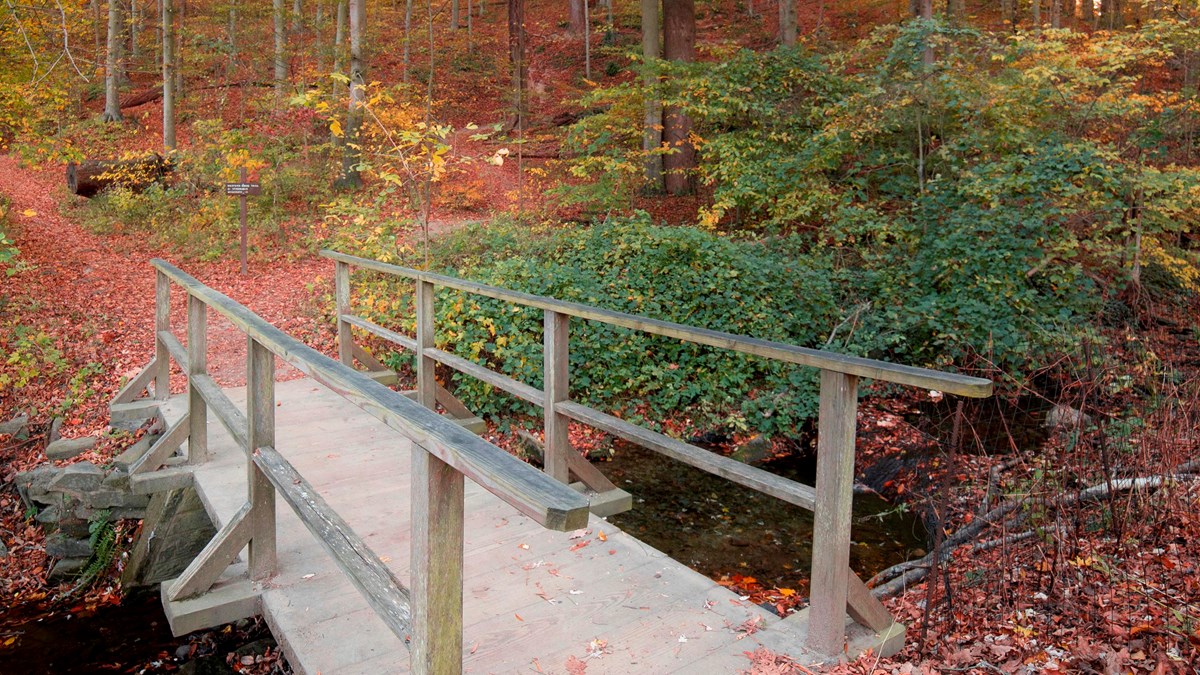 Rock Creek Park's Western Ridge Trail is one of two primary north-south oriented paths. From the District Court and Maryland boundary, the path is designated with bright green blazes or markings and extends to Bluff Bridge. The Black Horse Path runs through a large amount of the northern segment of the trail. The route is broad and clear of rocks and roots in certain areas, making it easier to navigate. The Rock Creek Park Multi-Use Bike Path has paved parts of the trail. Trailmap